Tuscany Tempo
There is something magical about Tuscany.
In the Tuscan countryside, time seems to have stopped. Or slowed down. Life, therefore time, feels more precious. There is joy in simply eating food with friends an hour or two around the table. There is joy in wandering about the garden. Warm and fragrant breezes waft through the richly layered light. Muted flowers smell deeply. It's as if you have taken a breath of sweet bread, wine, fields, tomatoes, and magically been able to hang on to the contentment that fills your senses. I'm trying to describe it, but it must be experienced if possible. There's nothing quite like Italy.
If I took a moment to considered how time slows there, maybe it's best to think of music. I would close my eyes and imagine a beautiful sonata or concerto with harmonic fingers winding through deep swells. The tempo slows and becomes thoughtful; laden with meaning, sensually swaying through dancing grass.
Painting Tuscan Tempo, I felt the concerto of a Tuscan hillside filling my senses.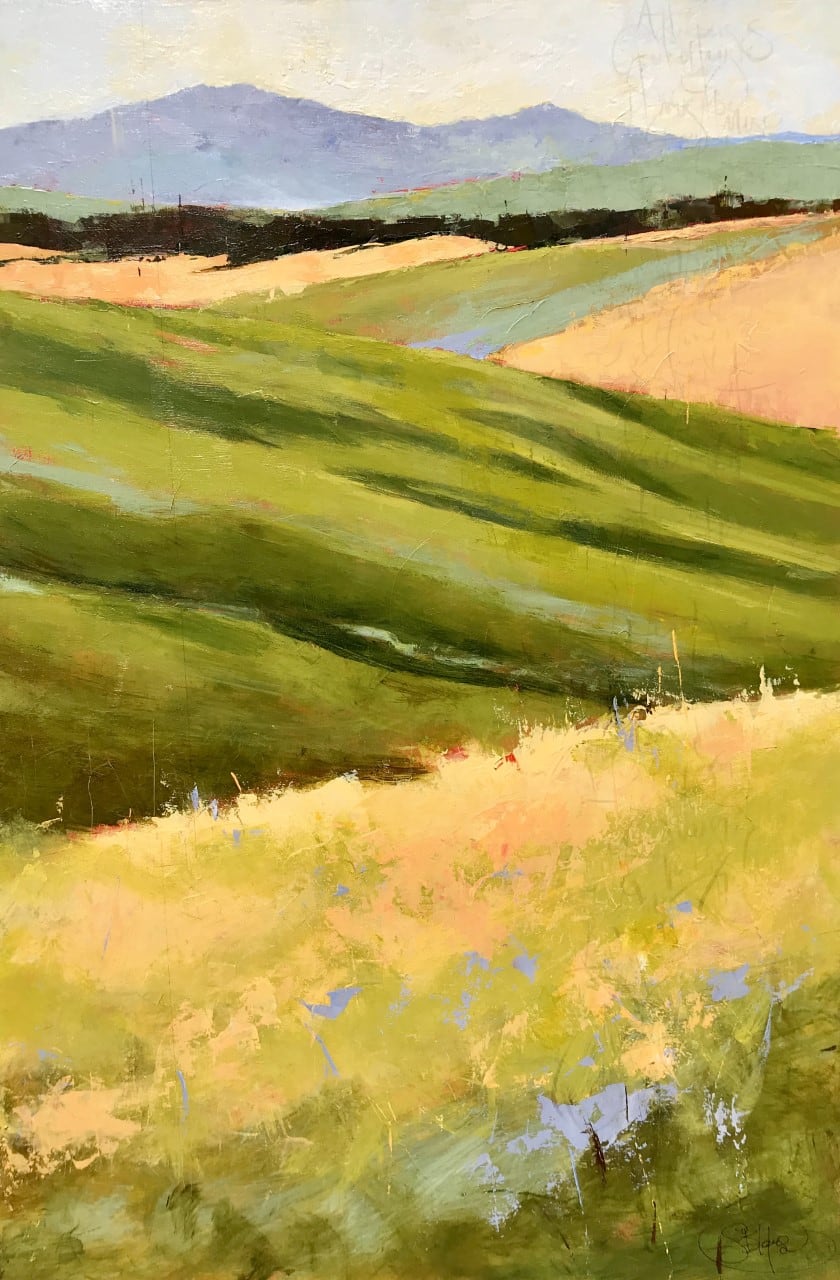 I concentrated on harmonious, deep colors and the rhythm of fields to convey Tuscany's tempo and lyrical hillsides.
Written within the work is this phrase:
There is nothing like walking to get the feel of a country. A fine landscape is like a piece of music. It must be taken at the right tempo. ~Paul Scott Mowrer
Tuscany has a different tempo. A more luxurious, enriched tempo. A sensual song of deep expression and love for life.
Thanks for reading my friends. Stay well and dream of Tuscany.
Tuscan Tempo, 30h x 20w, $1,400 mixed media on cradled birch board. Will be available at Clearwater Gallery in Sisters, OR, for my featured show in Mid-August, 2020. Painting may be reserved before show.