Brokentop View
Living in Central Oregon, we have our choice of beautiful hikes. While most aren't the luscious and mysterious rain forest treks of damp bark needles, we can easily get above "tree line" and scope out the beauty of the land for miles on end.
One such hike is a trek up to Brokentop Mountain, part of the Sister's Mountain Range off Century Drive. This isn't a trail of spongy moist pine needles beneath the feet. Instead, you will get to know the rhythmic pace of your steps in the crunching of eggshell-colored pumice stone. The hike can be dusty in the summer, but views are worth it.
Me, posing before the Brokentop. Trying my Instagram stance. Needs work.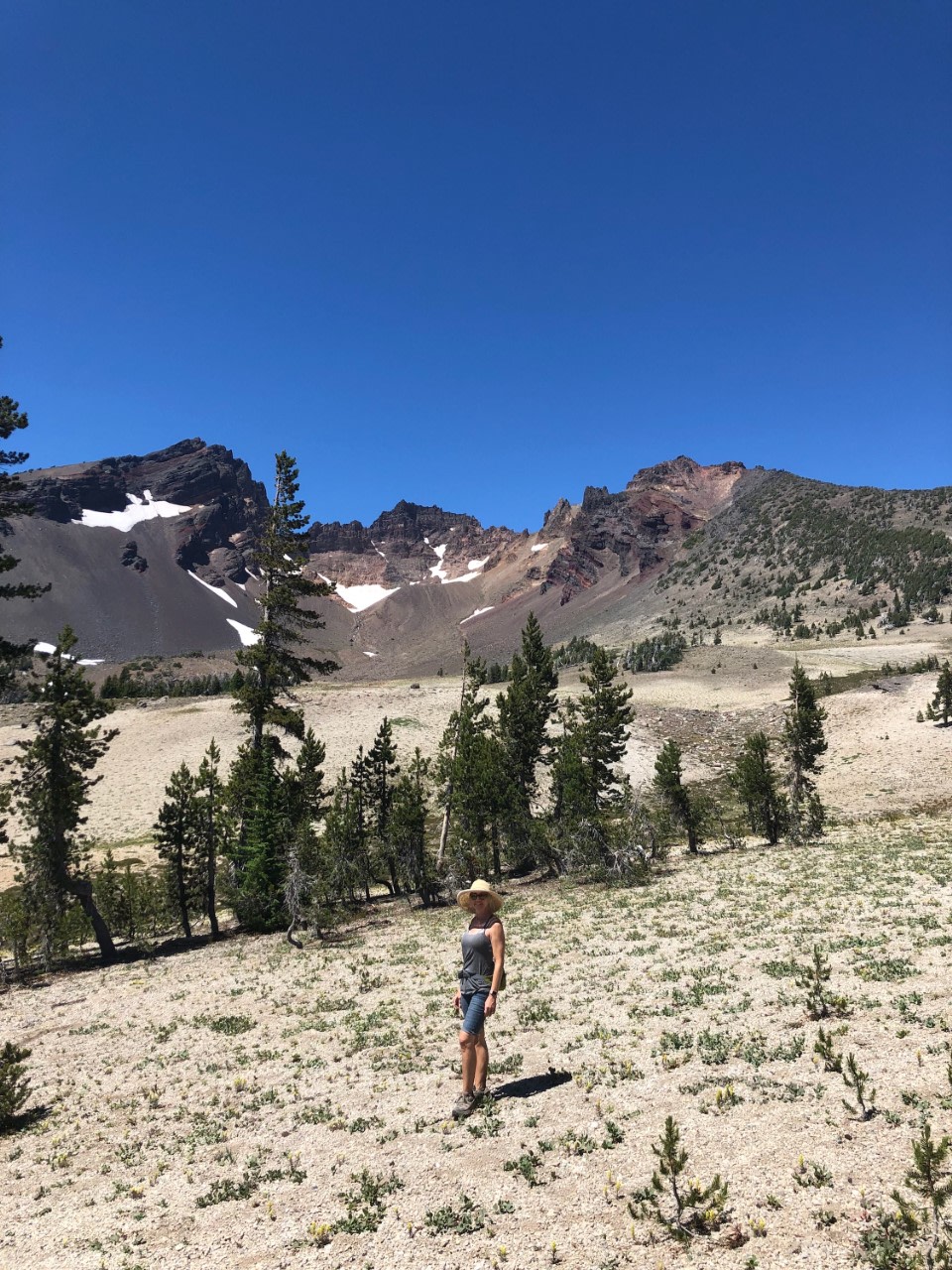 Of course, climbing up (not too hard, actually...just hot), requires a beer at the top, and a plein air session in my journal (yep, that's a Henry's).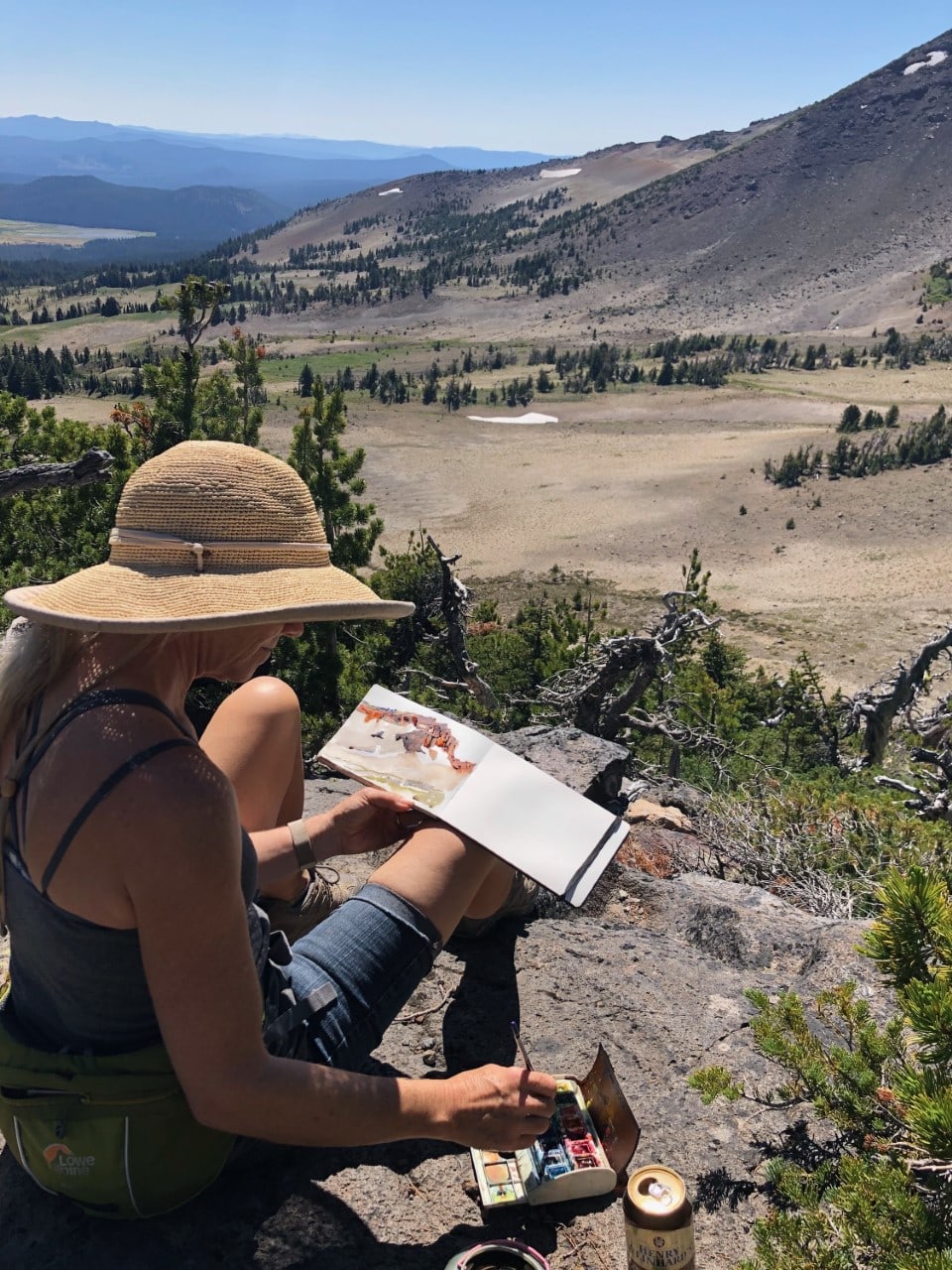 As I painted in my journal, crows and ravens occasionally breezed over (are they curious what colors I use?).
I considered their flight. What do they see? Imagine being a crow and lifting into the wind, soaring down into the valley below.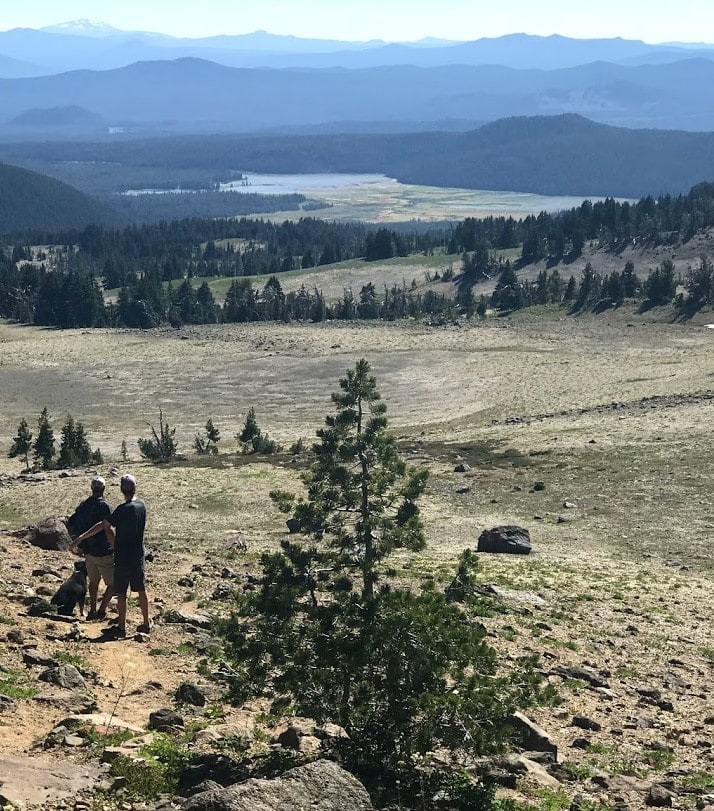 Using the idea of a crow's vista, I created a painting.
In the painting, I used a muddle of blues to create atmospheric air between distant valleys. Sparks Lake remains mostly white, with pops of teal and orange. As we come up the ridge, trees begin to show their features with a dark mixture of green, blue, and black, with a little raw umber added in. A few pink spots suggest wildflowers in bloom, and the fields of layered hues denote shrubs, flowers, and grasses as the hiking trail ends at our feet in the bottom of the painting.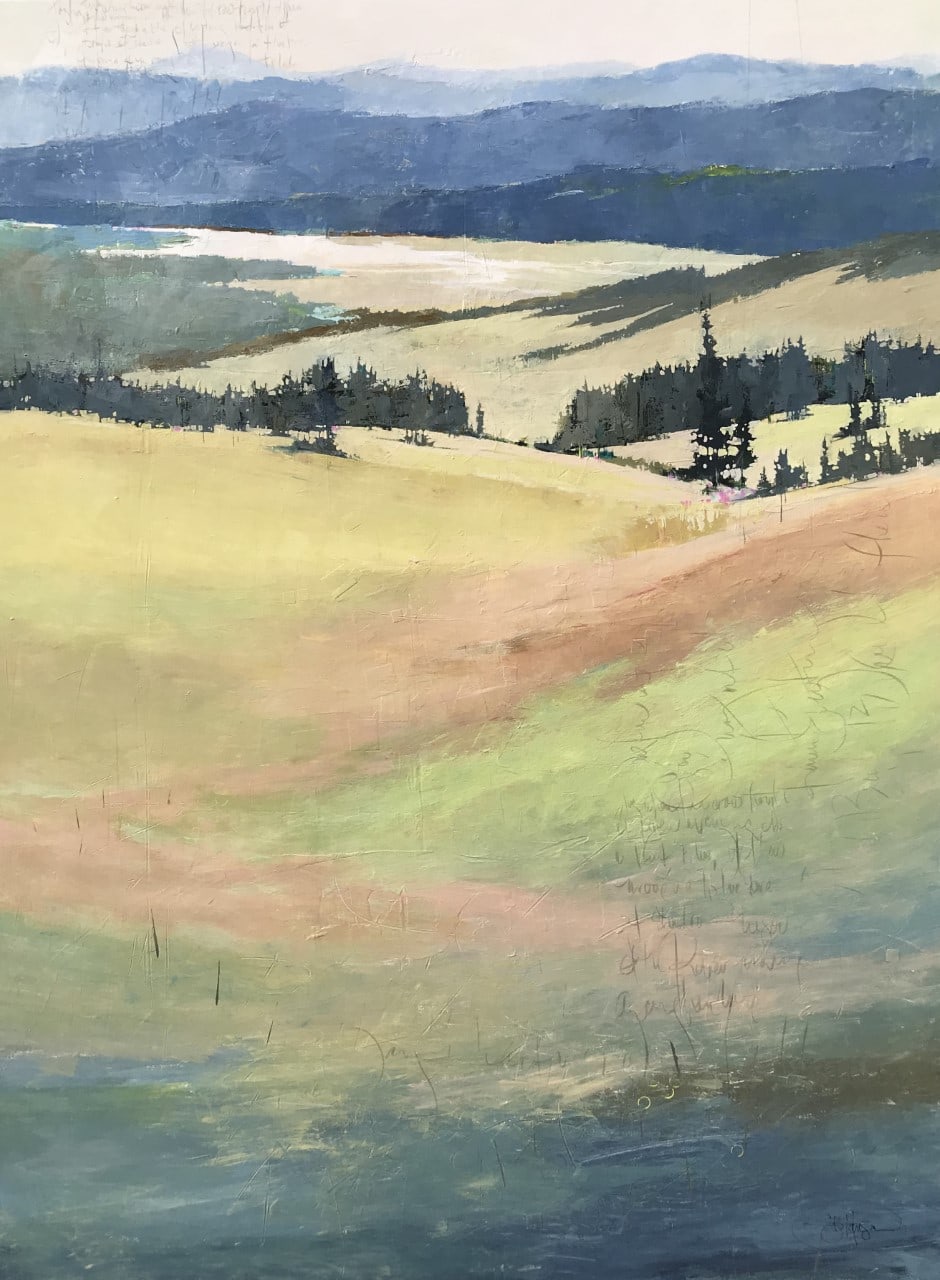 Looking over several poems to write within the work, I found a treasure:
Just when the crow thought it knew everything about blue, it flew through a blue branch of shadow - the sound of the river moving along wrists of trees. ~Michael Spring, Blue Crow
I wonder: Would the crows approve?
Thanks for reading, my friends. Stay well and joyful.
"Crow's Flight", above, 48"h x 36"w, mixed media on cradled birch board, $3500, available.