Hosmer Lake Custom Piece
Jun 08, 2018
It was a gorgeous, if slightly chilly evening this week when my husband and I set out for local Hosmer Lake in the Cascade Mountains about 25 minutes from Bend, Oregon. The goal? Finding foliage to texture a new custom painting of the lake.
We set off at 5:00pm, a snacky Jimmy Johns and chips for dinner. Not my usual salad fare, but quite perfect for the event. Kayaks and dog were appropriately positioned for the trek, and we remembered the paddles this time...LOL.
Once on the water, peaceful beauty surrounded us and soothed our rocky work-weeks right out of mind.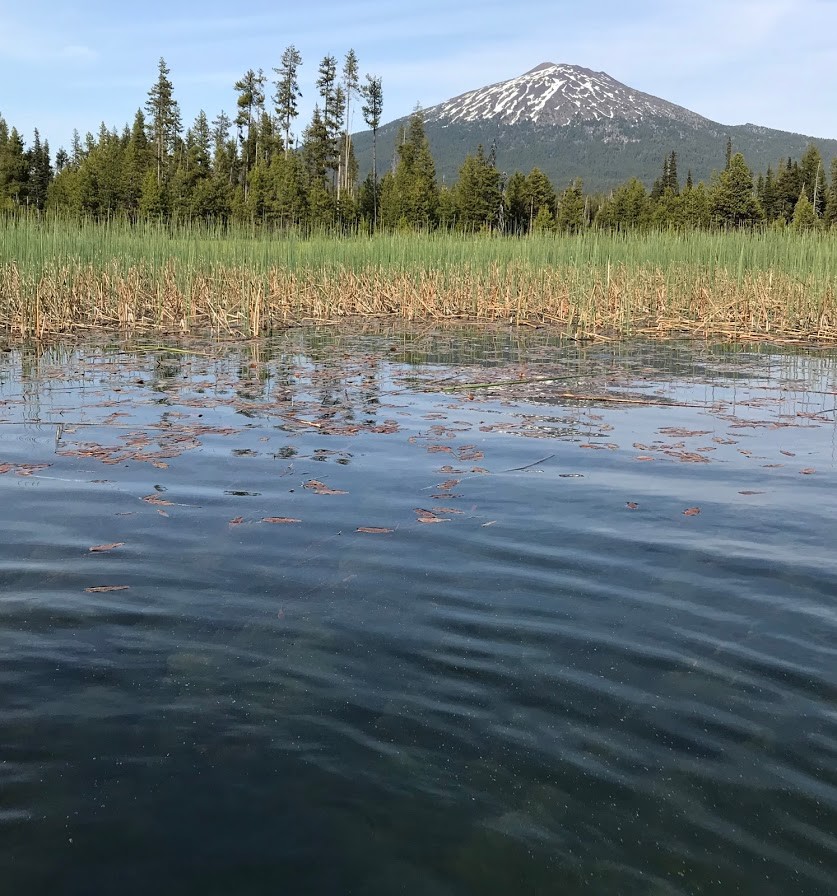 To the varying orchestra of birdsong, we paddled softly overtop lily pads and darting fish.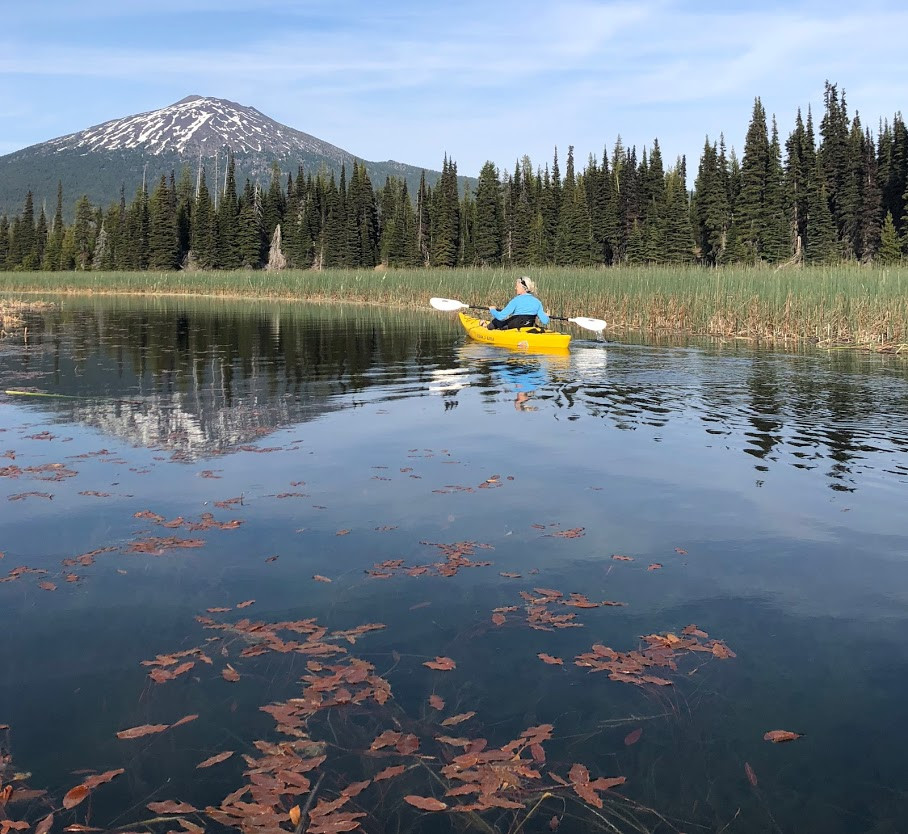 We looked for otters, but found only their sign. Surprisingly, we only saw another couple in a canoe. Usually the place is heavily packed with people enjoying nature.
I took many photos for reference. Just look at this one. A future painting for sure. My current client is requesting the backside of Mt. Bachelor with Hosmer Lake in one of her 3'x4' custom paintings, so while I won't use the below photo for hers, I took several views of the mountain with the lake in the foreground. I'll have much to look at when I'm home in my studio. My many on-site sketches of the lake will be useful as reference as well.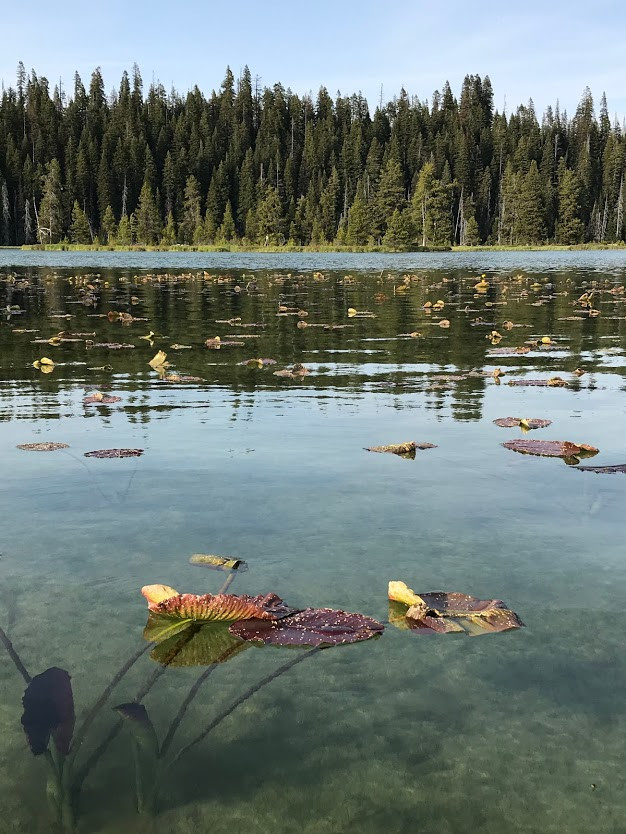 Finally, I found a group of lily pads, water plants and reeds, and harvested a small sample.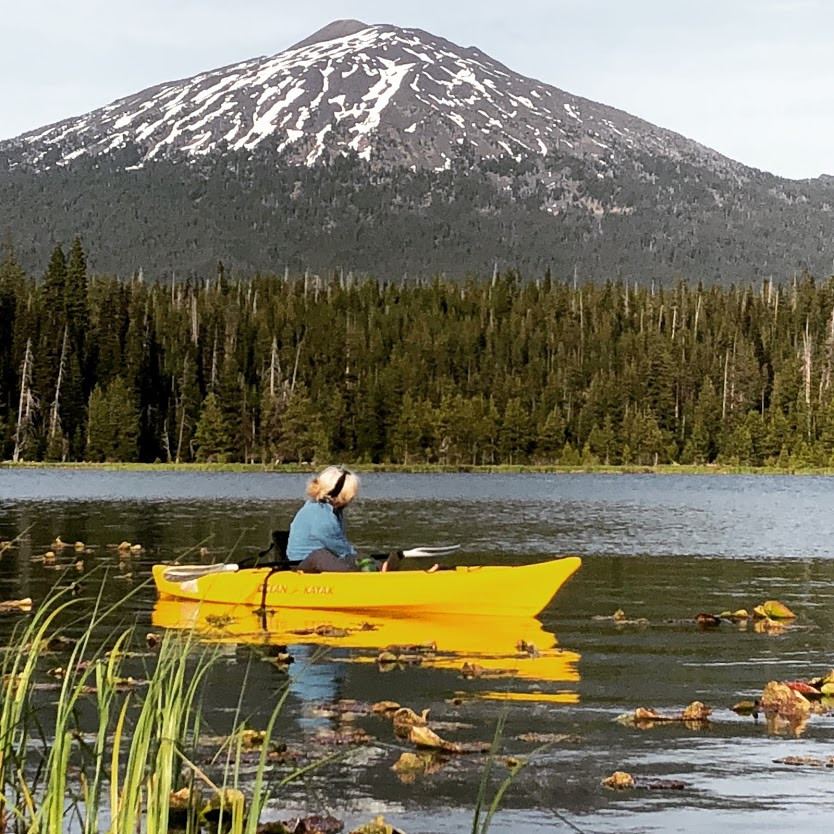 We headed home once the light began to fade. I gently wrapped the few leaves in a small bag to preserve for the night.
The next morning, I began to create my texture, using the harvested lily pads, reeds, and water plants.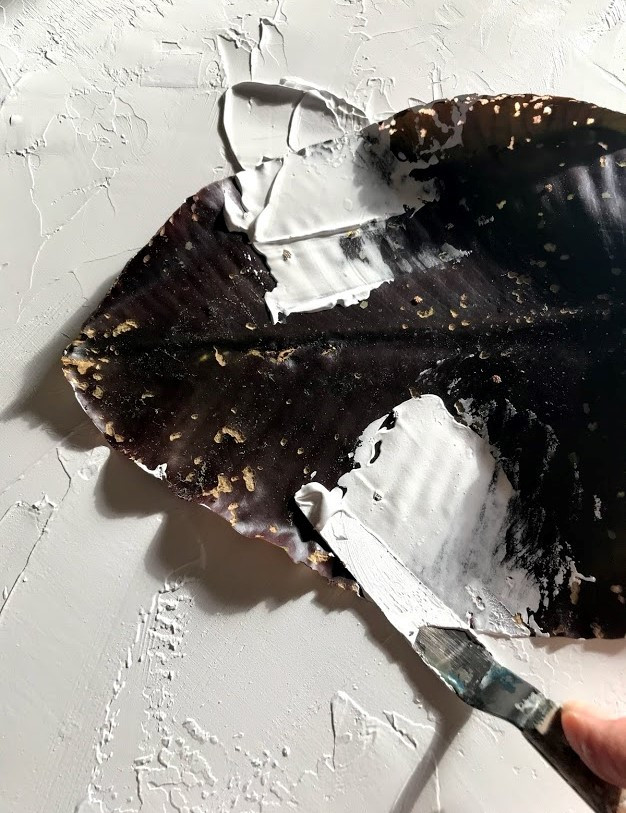 Above, you can see how I'm using my palette knife and pushing the lily pad leaf into thick wet gesso.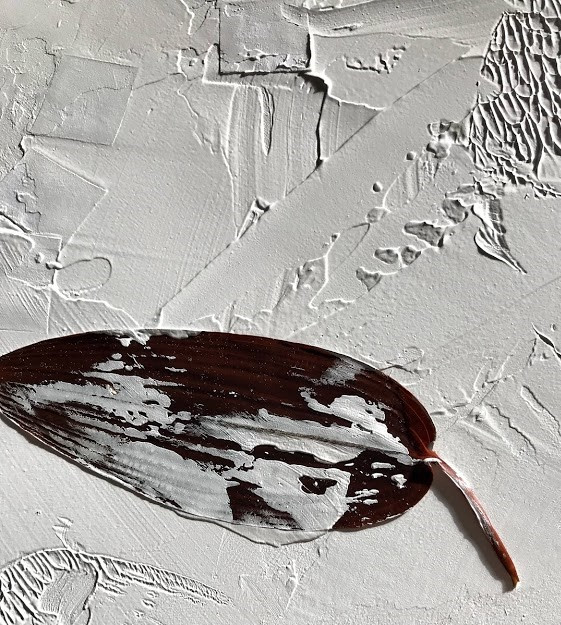 The photo above shows the same technique using a water plant. I'm not sure of the name of this plant, but it grows profusely in the lake.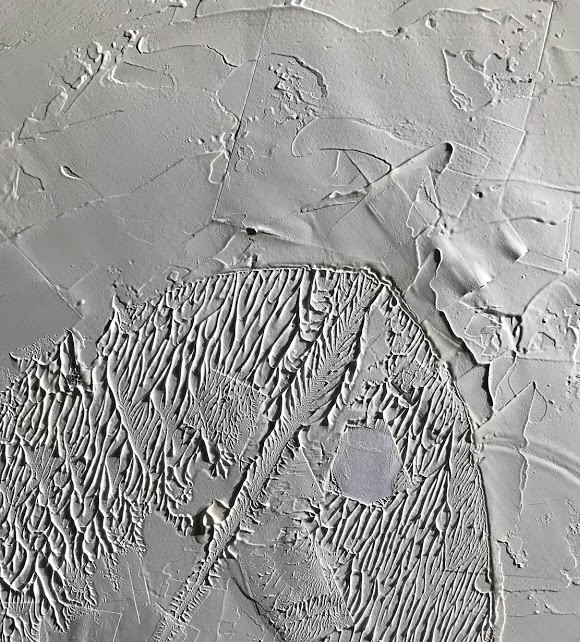 Here, you can see a partial imprint of the lily pad into gesso base. There are other textures visible, which I created with various tools and collage. This leaf imprint will show up as texture in my final painting.
Follow my page and sign up for my newsletter to watch this painting progress.
Cheers, everyone!