Hosmer Lake Custom Piece Part 3
What a fun art collaboration and installation this job has been. When the client first came to me, she asked for three large pieces for a huge wall in her Bend home great room. She wanted all three pieces to be of a local area natural destination or landmark. We chose together, and came up with Hosmer Lake, Tumalo Falls, and Broken Top Mountain.
For all three paintings, I went to the destination and selected local plants, which I imprinted into the gesso base, adding beautiful and local texture into the work.
The client is very happy with the install, as we both jumped up and down with joy upon seeing them hung!
I hung them for her. Here I am, using a trusty level.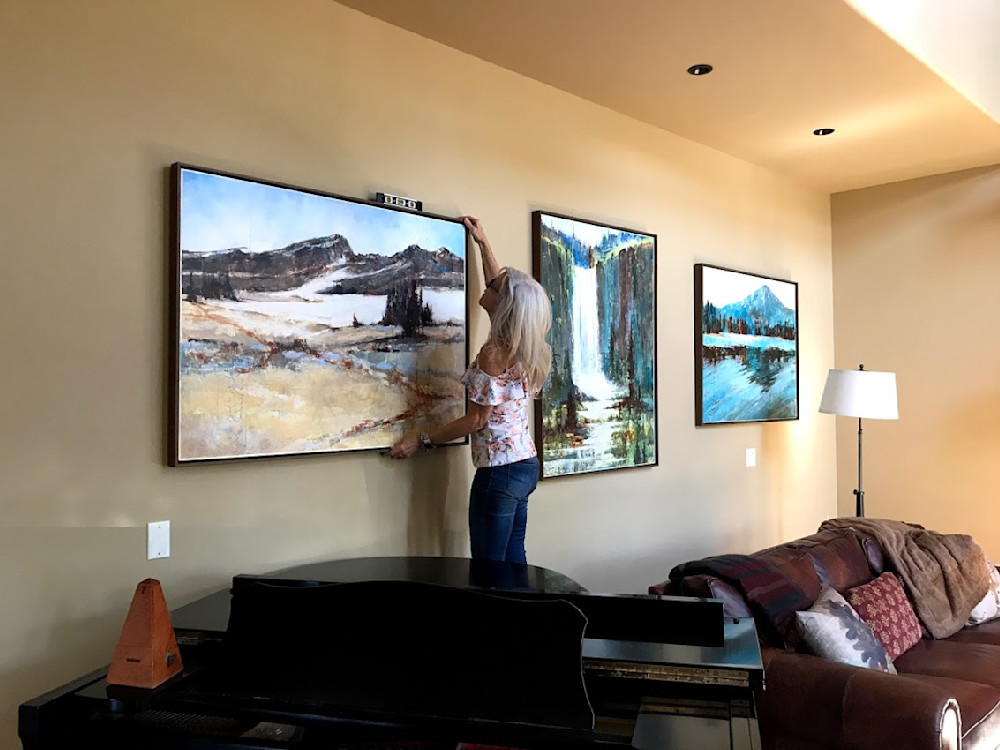 Finished. They look so beautiful in her home!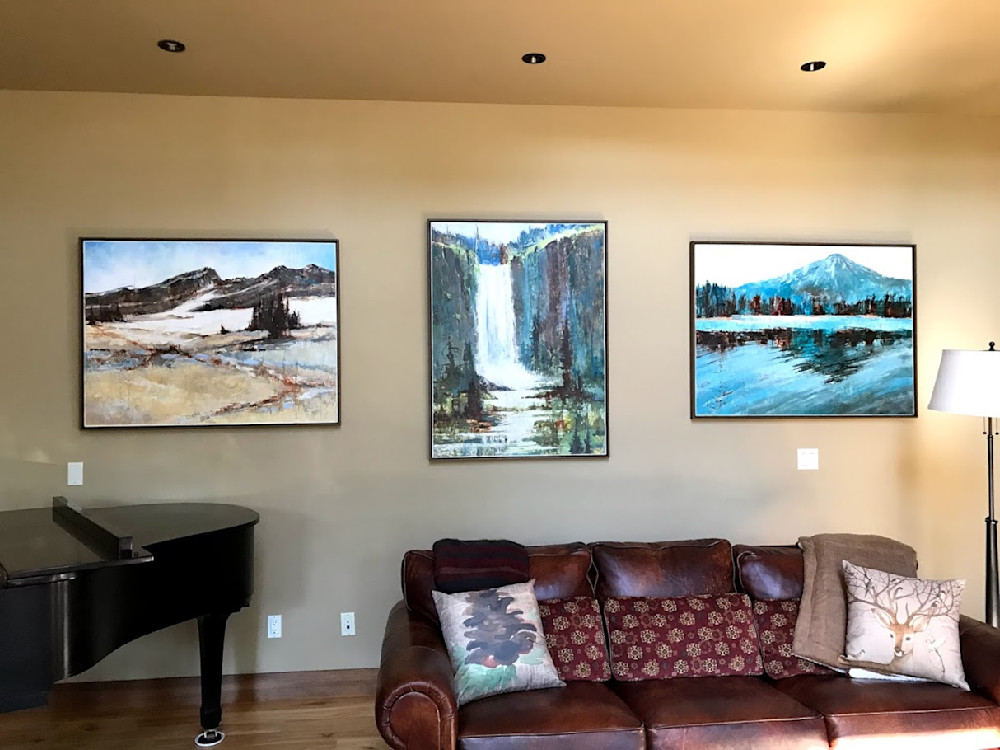 Contact me for custom work. I usually create the work with no deposit, depending on the subject matter and dimensions.