Lost in Wildflowers - New Home
Don't you just love it when you find that special piece of artwork that really speaks to you, you splurge and buy it, and it actually ends up being better than you thought in your home?
The new owner of the original work of art, Lost in Wildflowers, (below) may feel exactly that.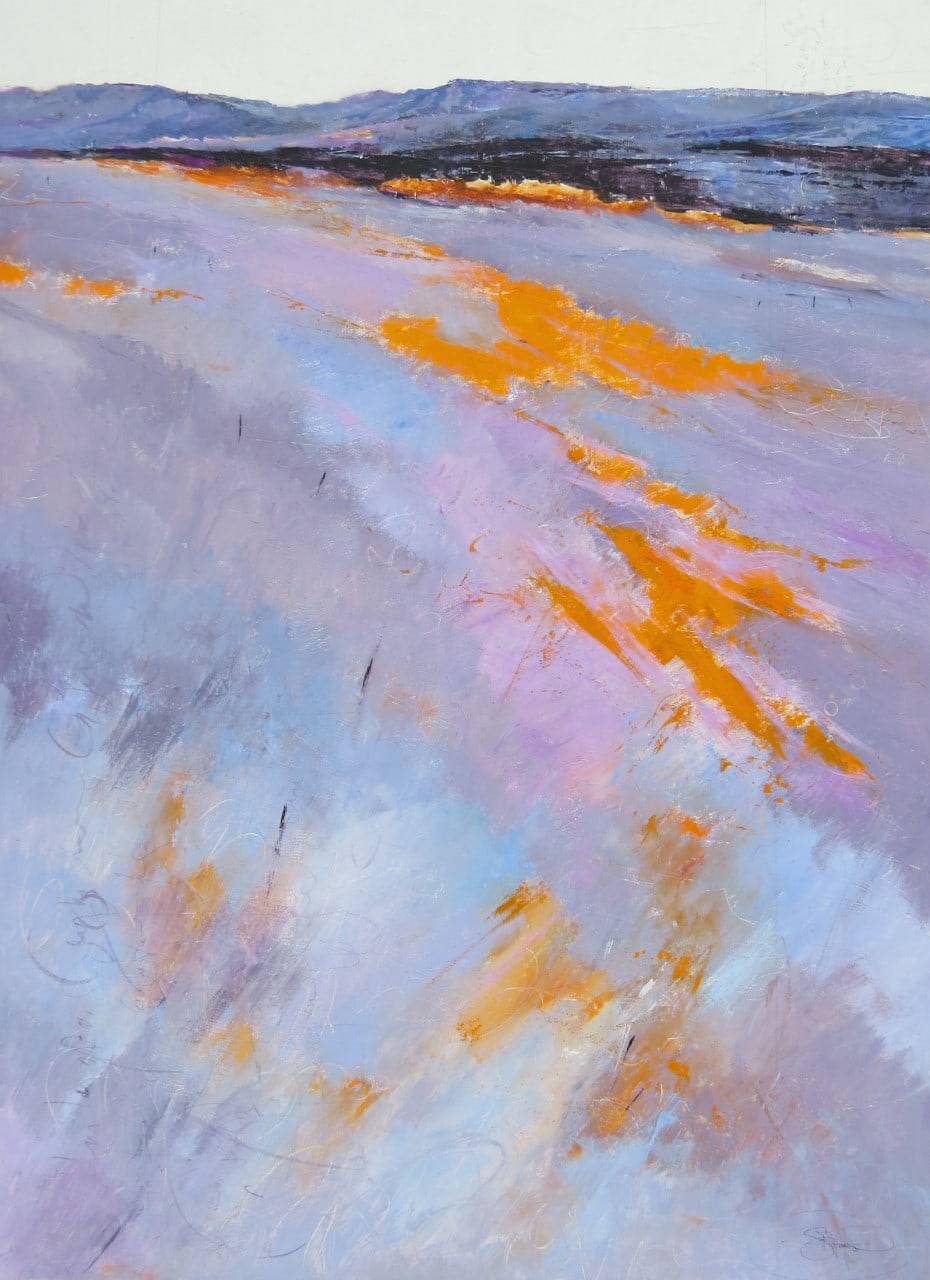 When she saw the piece at Tumalo Art Company gallery in Bend, Oregon, she decided to take it home for a 2-day try. This is an offer the gallery regularly provides, as it is no risk to the patron. They can take a piece home for two days. If it works, they keep it and the credit card is ran, if it doesn't, they simply bring it back to the gallery.
Which is great, because sometimes you just don't know if a piece will REALLY work in your home.
Turns out, the piece worked so well, she didn't even do the 2-day try. She purchased on the spot!
The owner of Tumalo Art Company and I were able to hang the art last week. It just looks so fabulous that I wrote to my client and asked permission to show photos of her home here on my blog. Wanted to share with you all.
Just look at those colors with her gray, white, and black neutral space and those PINK CHAIRS. I just LOVE THIS!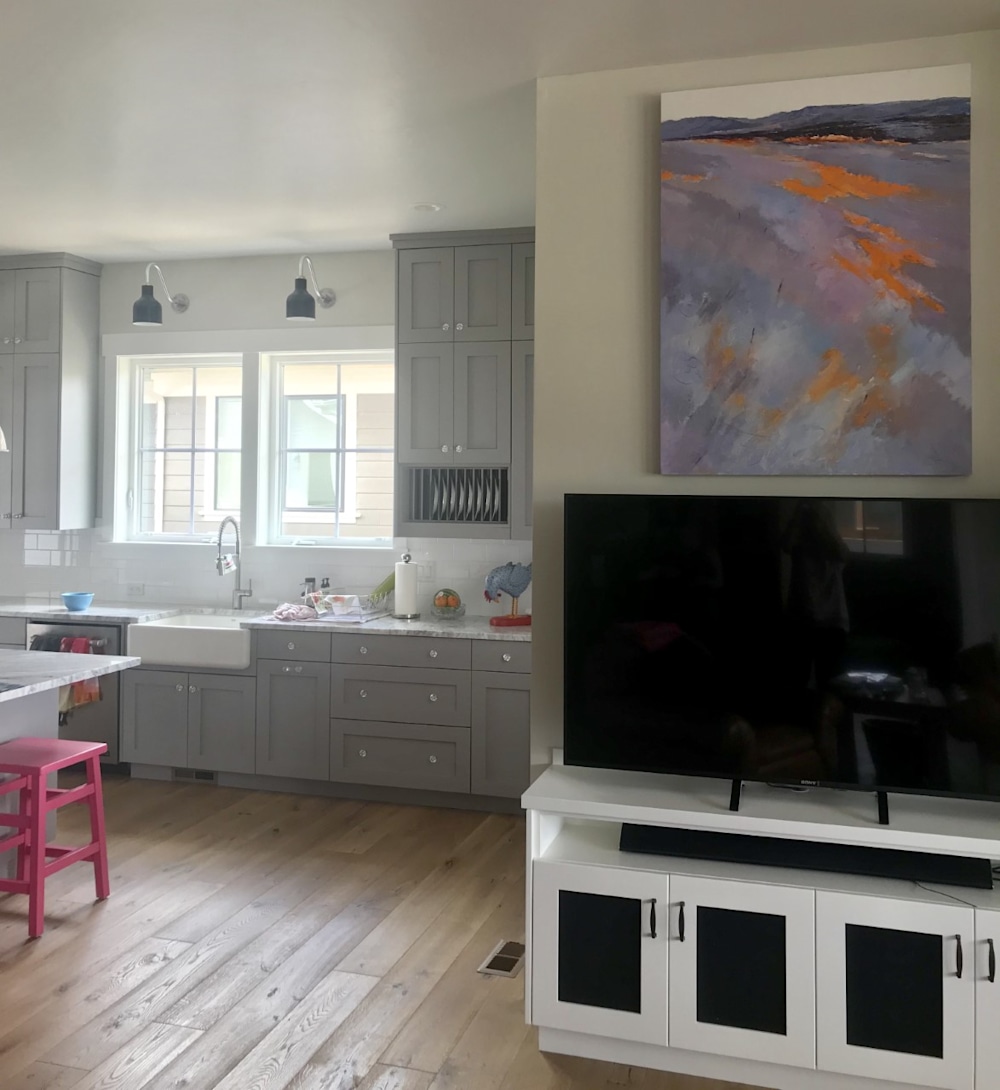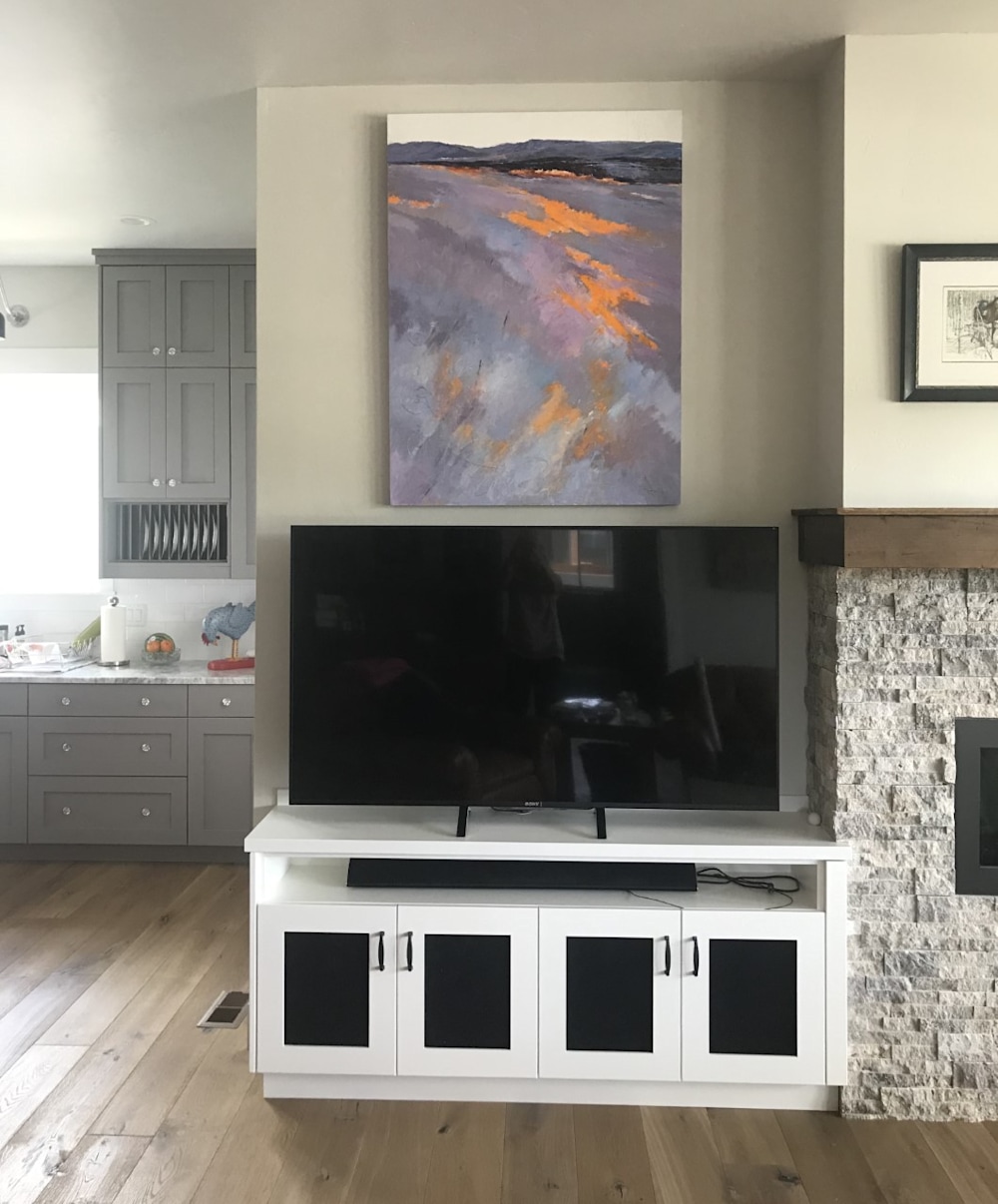 Fabulous! Thank you to my beautiful client. Some things are just meant to be...:)
Lost in Wildflowers is about being immersed in the purple lupines at Rowena Point on the Columbia Gorge, in Oregon. Prints are available here.