Nature's Path
I recently had the pleasure of hiking with no destination.
It has been a long time since I've given myself the gift to explore. At times this year, it seemed as though the list of urgent things I had to do extended into infinity. When this happens, I can only concentrate on items requiring the most attention, and hiking is not usually one of them. As a result, I simply didn't get my many nature fixes this year.
After moving to Terrebonne, I hadn't explored the plateau and river behind our home. Until recently, that is. Once I checked off my weekly Saturday phone call to my mom, I headed out to the nearby canyon rim. Criss-crossing trails called to me: "Wander here! How about here? Over here!" And I did. I explored new areas, answered calls of beckoning rock ledges and old juniper stands, weed beds, and draws. A bald eagle soared over my head and canyon wrens sang among the cliffs.
Nature called. At last I answered.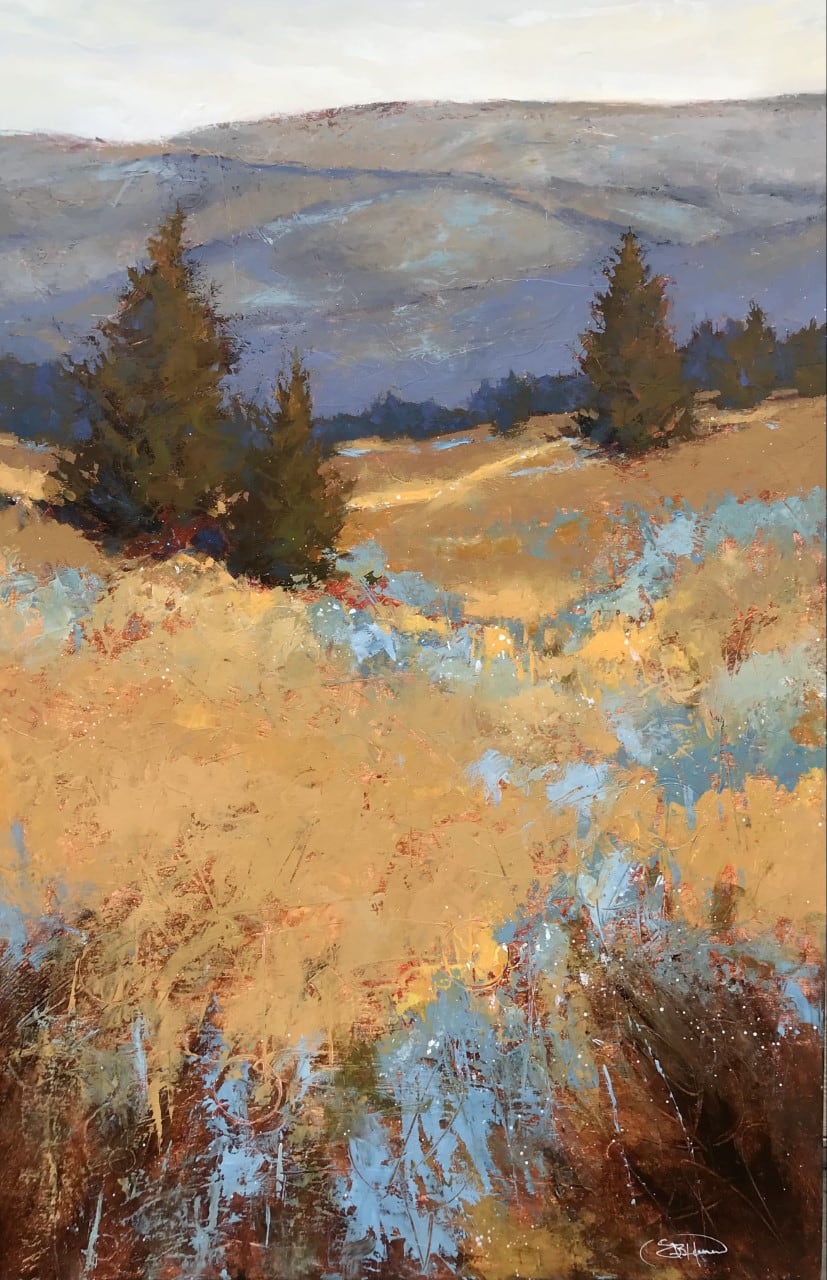 Don't you feel the urge to get out there?
This experience happily led to a new paintings like Nature's Path, above (Badlands area East of Bend), which was created with the poem by William Wordsworth in mind:
"Come forth into the light of things. Let nature be your teacher."
The Badlands is a great place to find yourself wandering. Treasures await.
Nature's Path, new painting (above), 30"h x 20"w, $1500, available at Clearwater Gallery in Sisters, Oregon