One World
A very dear friend of ours passed away suddenly a couple of years ago. Unexpected and heartbreaking, it left us all reeling from the loss. He was an energetic, lively, entertaining, life-of-the-party type person. A compassionate man, he loved everyone and spoke passionately about taking care of the earth, its critters, and equal rights. We miss him terribly.
When we drove up to Washington for his Celebration of Life, we hit all our "old spots" where we had lived for 7 years in North Bend. And again, just as years ago, elk grazed in the same field as before, right next to our friend's Celebration of Life location.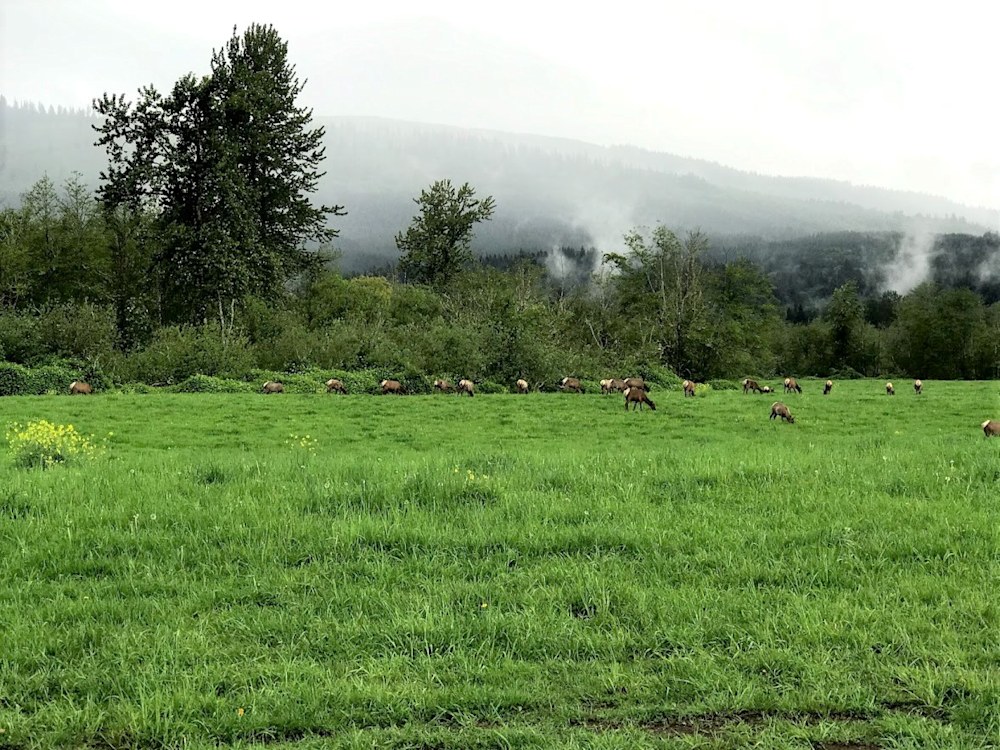 Mist hung heavily in the air, laden with rain and mixed with our tears. The sky was grey, but grass was full of life, smells, and soft echos of elk hooves. A varied thrush sang in the stillness.
About a year or so later, I decided to create a painting using this photo as reference. I wanted to honor our friend, his compassion, and our memories of North Bend, Washington. I wanted to capture the steady thrum of life.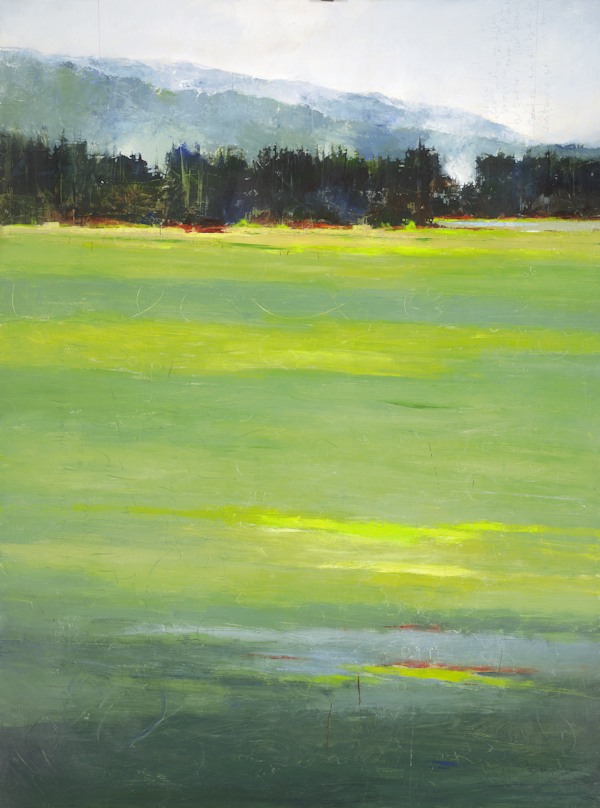 I felt heavy, wet grass as I painted, a varied thrush's song, and a gunmetal sky overhead. I felt full of life, but saddened by loss. I wrote part of Mary Oliver's poem, One World, within the work:
And then into the sky of this the one world we all belong to where everything sooner or later is a part of everything else. ~ from The One World, by Mary Oliver
As my heart breaks for our nation, I'm reminded of our friend and his beautiful compassion.
Take care, my friends, and thank you for reading.
One World, original sold, available as a reproduction.