Finding Direction During Stay at Home
When Oregon's Stay at Home order was first issued, I bumped around the house like a peanut M&M in a bowl. No direction.
Which way?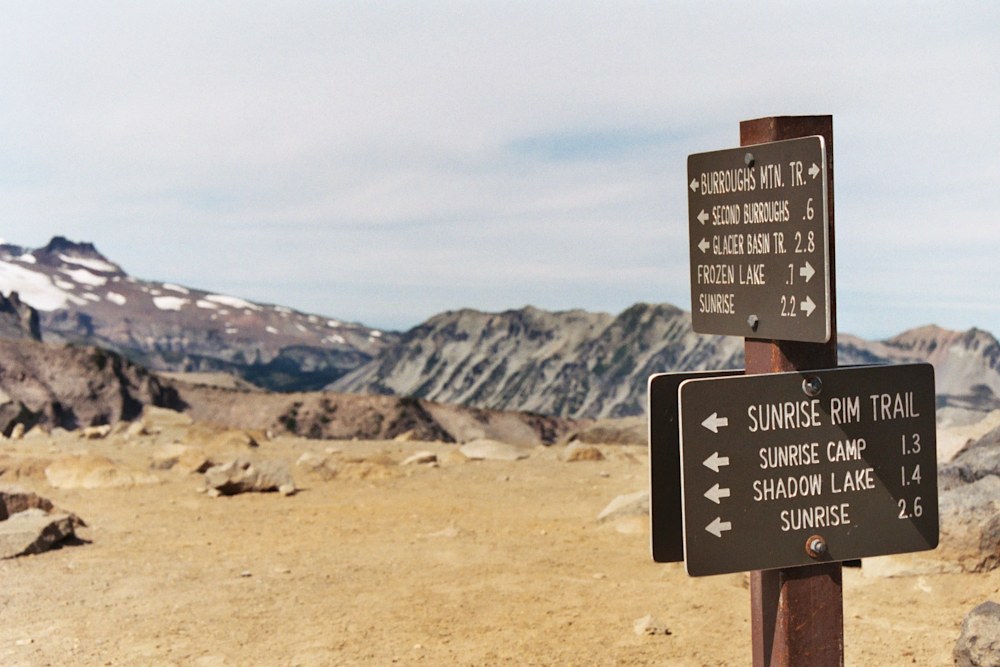 The resulting weird daily malaise led to looking at old photos of our kids when they were little. They are now all in their 20's and living elsewhere, and we have been unable to see them due to social distancing.
I realized, while looking through the pictures, just how lucky and ambitious we were in raising our kiddos. We hauled the kids everywhere! We backpacked up into the mountains, beaches, and wilderness all over Oregon, Washington, Colorado and Utah. I have tons of fabulous photos.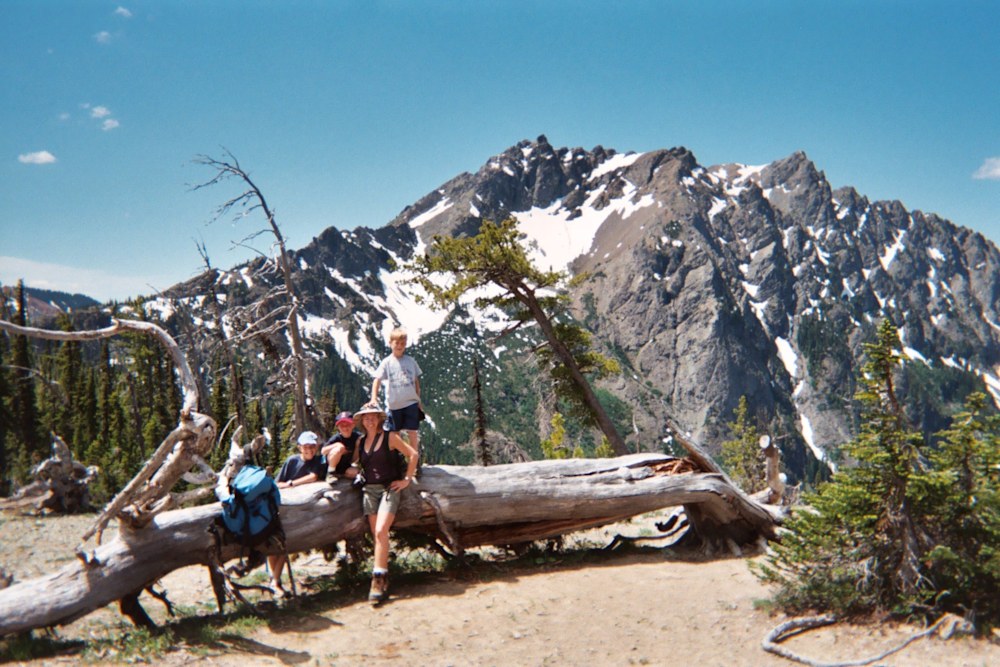 As the kids got older, we found more difficult, steeper, wilder places to camp. We found treasures in rock patterns, salamanders, bears, birds, wildflowers, and scenery. We enjoyed backpack meals of questionable delicacy, but were eaten with great enthusiasm. We got rained out, stung by bees, sunburned, and scabs from falls, but we had so much fun.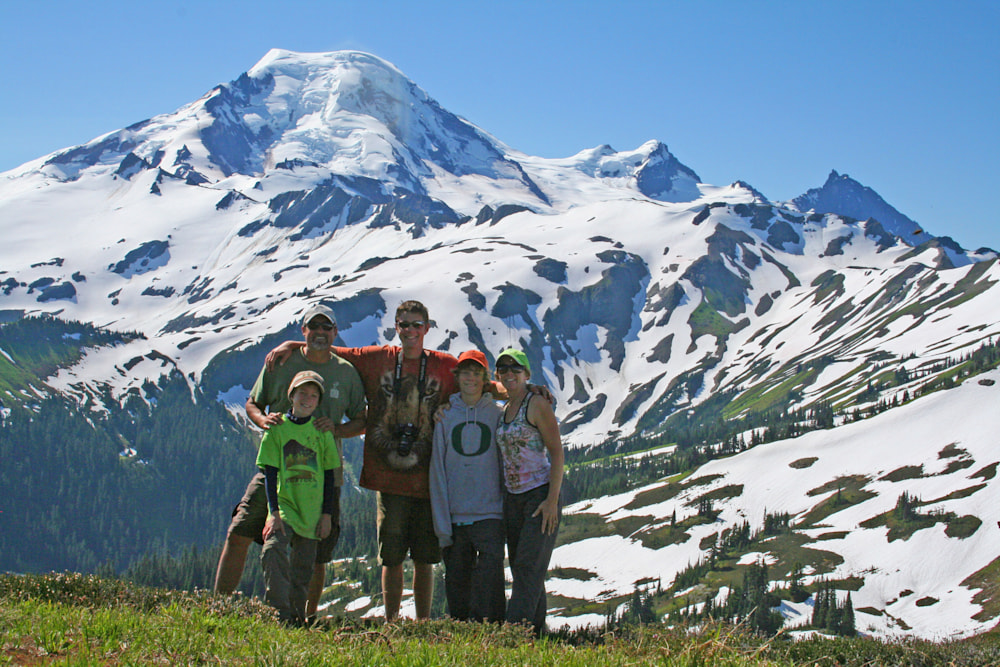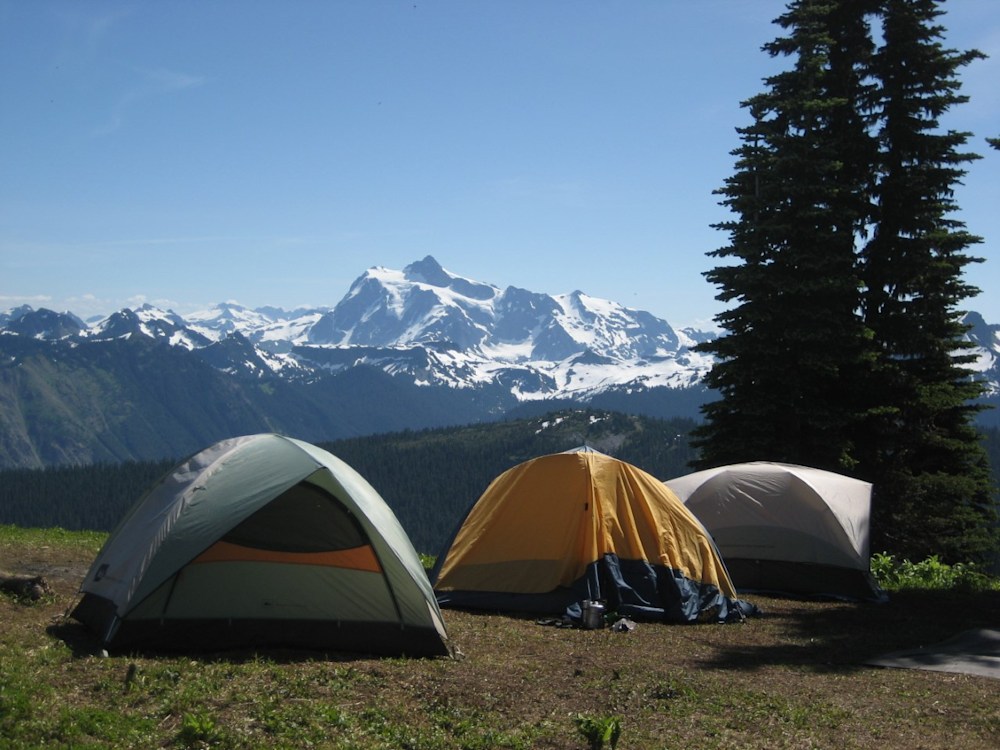 These memories and treasured photos will be the source of a new body of work. Now, instead of wandering around in my house with no direction, this stay-at-home-art-wilderness-painting series is giving me energy.
I began last week with this beautiful photo from our backpack trip in 2011: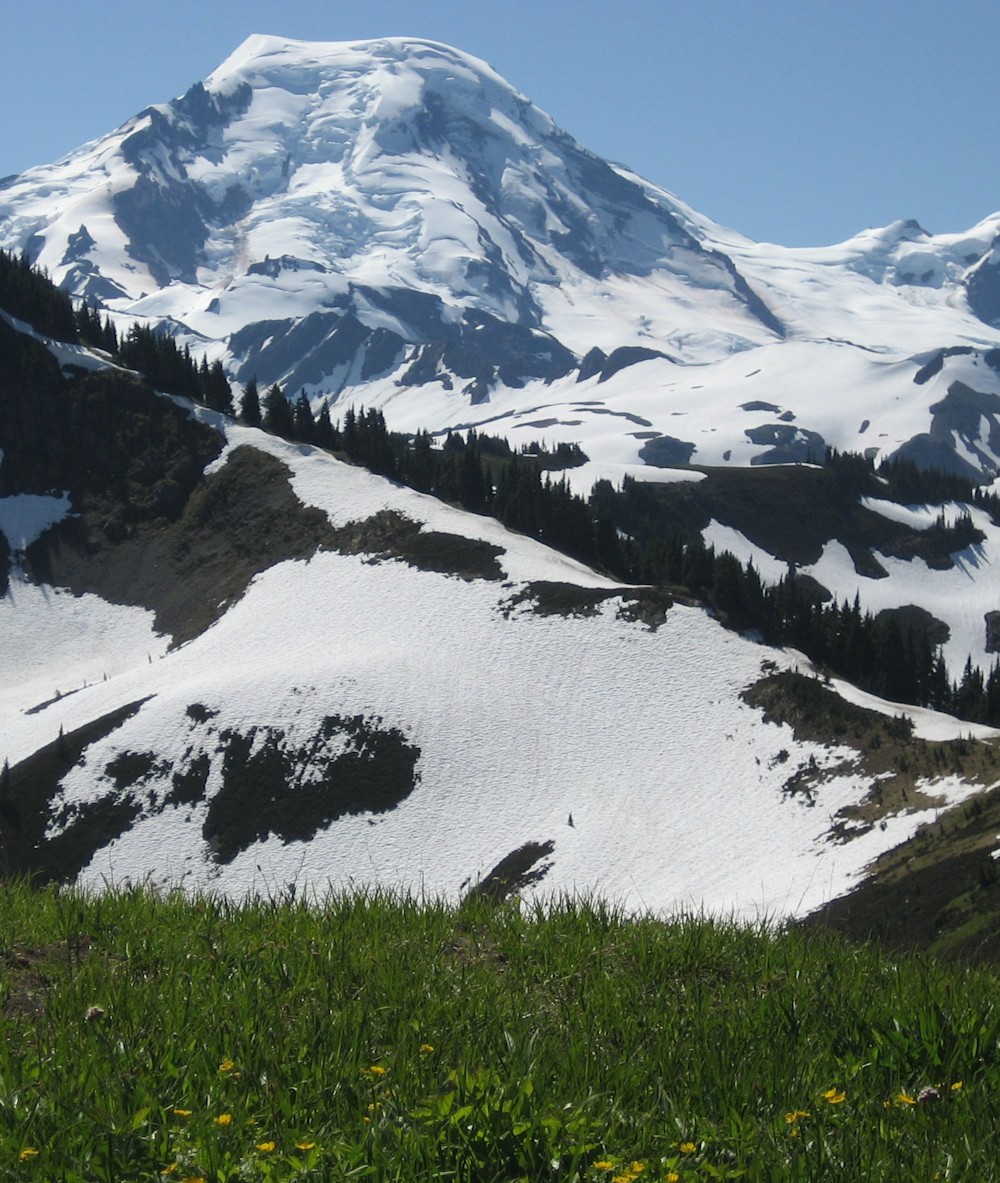 We had such beautiful weather when we camped at Mt. Baker that year. The skies were clear, the wildflowers abundant, and virtually no people were in the area.
I loosely drew out the general outlines of the landscape on gesso-coated board, and began to paint. Oh.....such FUN!!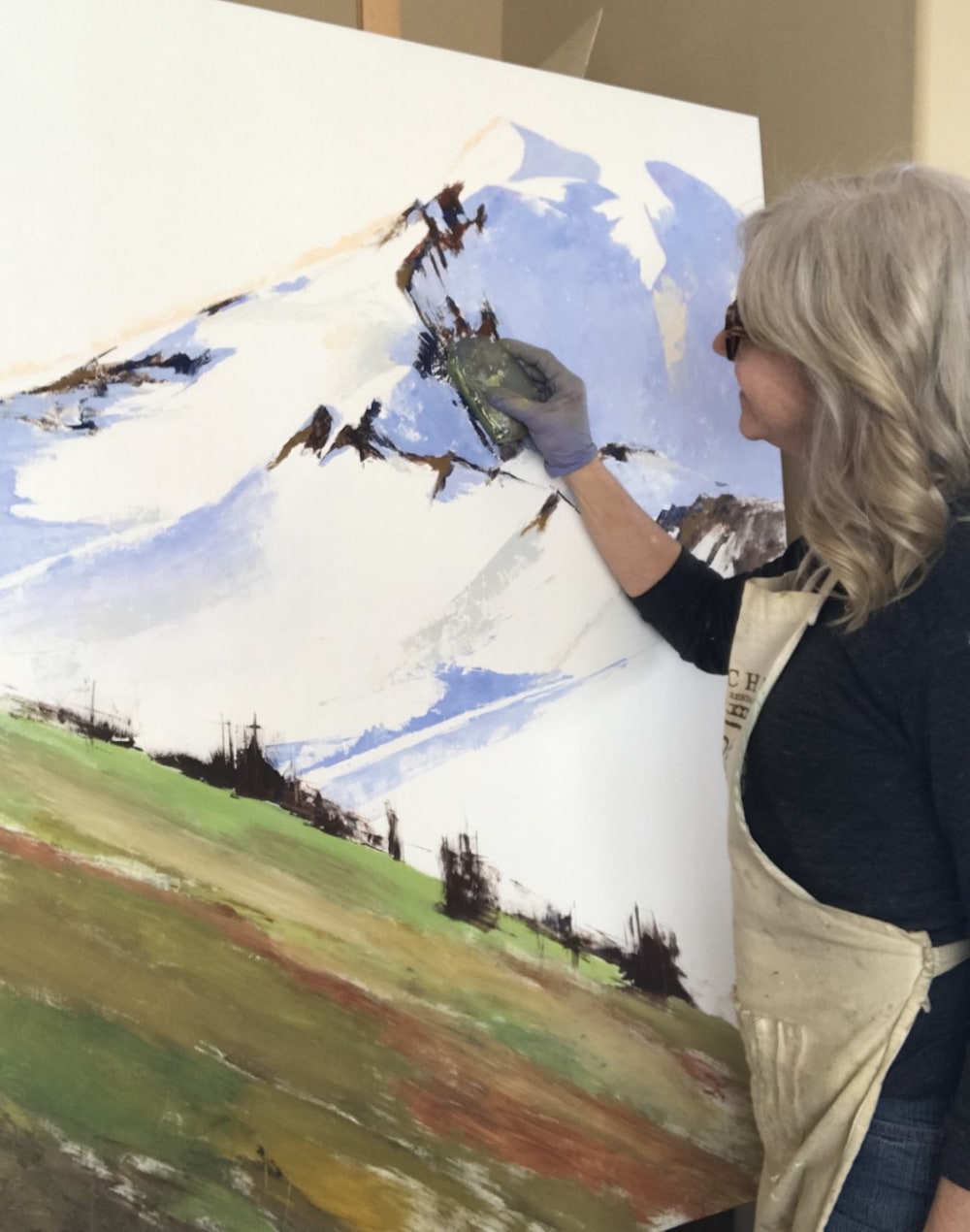 As a response to the memories, the intense longing for those times, the joy, the pain, and the immense beauty, this series has a more immediate, up-close feel to the location. Colors are saturated, strong in hue, value, and intensity. Strokes are bold. I feel the need to express sheer joy and richness of life to come through this body of work.
The direction is clear and the body of work is evolving. More to come....
Stay well, safe, and sane, my friends. And thank you for reading.