To Be Free - Awarded
I'm very honored to have my artwork, To Be Free, chosen as Jury's Choice award at High Desert Museum's Art in the West show coming up this July 19, 2019. Only two awards were given. The show features more than 70 works by local, regional and national artists. This show is one of the bigger fundraisers for the museum and is an annual event which culminates with the auction of the artwork during the High Desert Rendezvous on August 24, 2019.
A landscape of mine, named Breathe, has also been accepted into the show.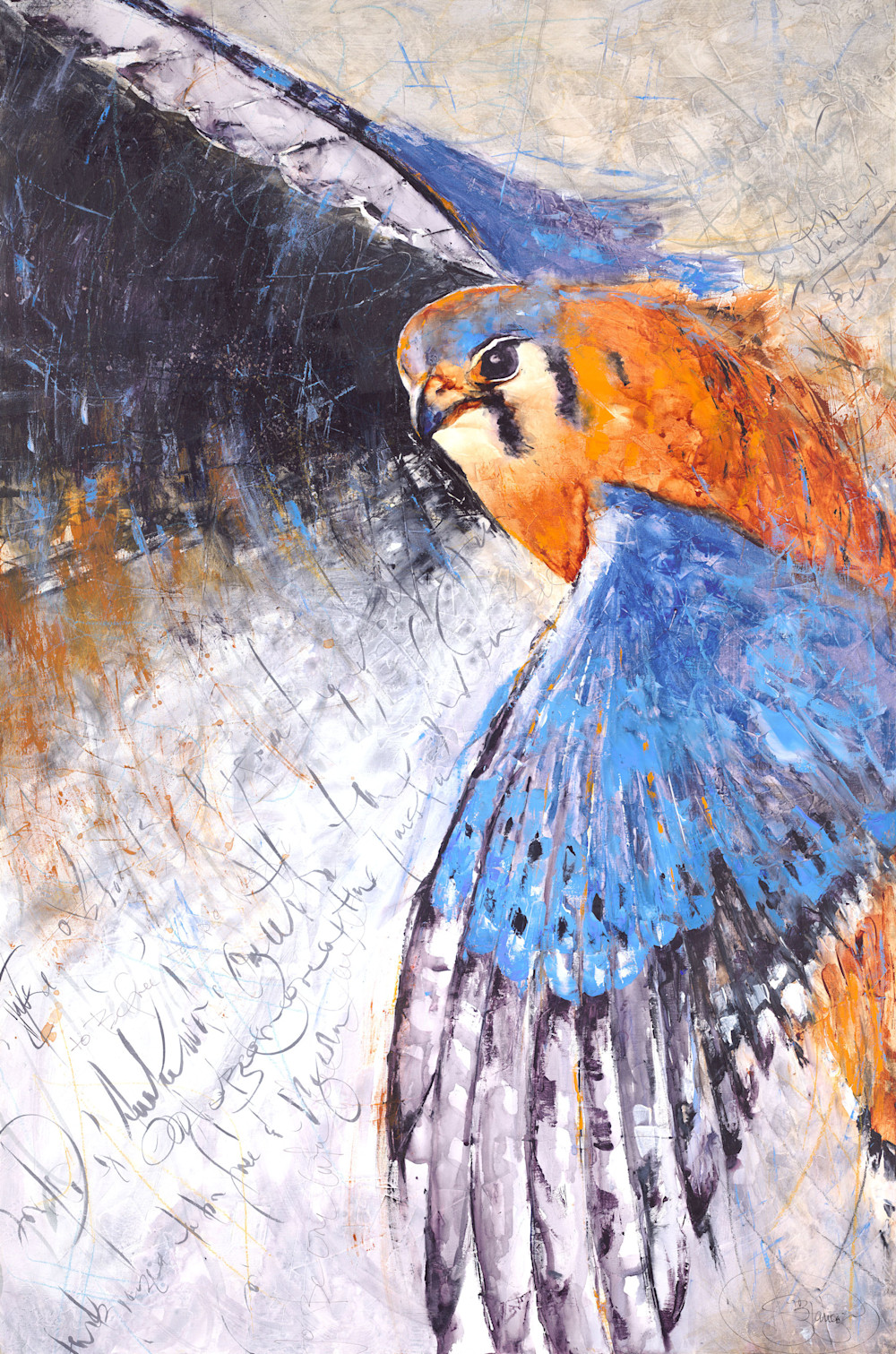 This piece was inspired first of all for my love of the beautiful and powerfully small kestrel falcon. But I also wanted to make a statement about freedom.
Falcons are a symbol of vigilance and awareness. In this painting, I positioned the flying falcon with an intense gaze to the viewer; challenging us to be free. Challenging us to be vigilant to forces around us that threaten our independence and control our choices for happiness. Flight is freedom. Freedom is joy. These words are written around the bird. The dark value near the top left-hand area brings a feeling of power to the painting when combined with the falcon's eye and the forceful diagonal stroke-line of his wings.
Prints available.